Go Back
Govt. of India announced 100% 70% and 50% subsidy on Electric Vehicle Charging station
---
17th July, 2019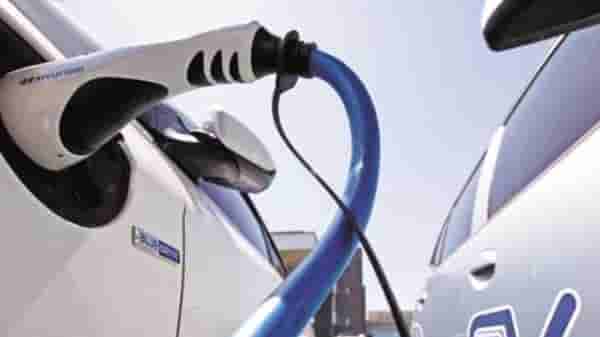 Government of India has recently approved Phase-II of the FAME India Scheme [Faster Adoption and Manufacturing of (Hybrid &) Electric Vehicles in India], for 3 years commencing from -1st April 2019 with a total budgetary support of Rs. 10,000 Crore. The main focus of this phase is electrification of the public & shared transportation. The detail notification for FAME India scheme phase II is available at www.dhi.gov.in.
For deployment of charging stations up to 100% subsidy will be given on cost of charger. The government has de-licensed public charging stations business for electric vehicles enabling individuals to extend such facilities. Now subsidy will accelerate CS development.
Category A:
EV Charging station established in at Municipal Parking Lots, Petrol Stations, Streets, Malls, and Market Complexes etc.
Category B:
EV Charging station established in Udyog Bhawan, Shram Shakti Bhawan, PSU office Complex etc.
Category C:
EV Charging stations established for Taxi Aggregators for charging of Taxies, Co-operative housing societies
Under FAME India Scheme Phase II will be as given below:
i. Category A: 70% subsidy of the cost of EVSE
ii. Category B: 100% subsidy of the cost of EVSE
iii. Category C: 50% subsidy of the cost of EVSE
Note: Cost of upstream electrical infrastructureincluding the cost of transformer required for bringing power supply to EV charging station will not be covered as cost of EVSE.
Each charging station should have at least 6 chargers as per details given below:
a. Should contain minimum 5 Chargers of any one or any combination of charger type stated in the said notification and reproduced below:
Category of Charging Stations
Category A: Fast – 1nos. (CCS+CHAdeMO), CCS- 2 Nos DC-001 3 nos
Fast -1 nos. (CCS+CHAdeMO), AC-001 2 nos, DC-001 2 nos CCS – 1 nos for Metro Station parking
Category B: Fast -1 nos (CCS+CHAdeMO) DC-001 5 nos
Category C: Fast -1 nos (CCS+CHAdeMO) Chademo 3 nos CCS-1 nos AC-001 1 nos
Govt also advised that to the extent possible charging station to be connected with 'Grid connected solar power plant' of required capacity as per MNRE guidelines so as to ensure grid stability and green energy for electric vehicles.
: