Go Back
MSME Charging Infra Workshop
---
Business Opportunities for MSME
Electric Vehicle Charging Infra Workshop
Electric Vehicle Market in India
The Electric Vehicles have taken the world by a storm in the recent years, spearheaded by Tesla which now has a worldwide revenue of $11.8 Billion
India is expected to command leadership in EV space with a projected share of 30% of new vehicles sold by 2030. Govt has tabled a proposal to have a charging station every 3KM in major cities & every 50KM on major national highway.
The EV sector will greatly affect the automobile component manufacturing sector, there are over 8,000 MSMEs and another 50,000 in retails and distribution of aftermarket components which generates over 30 Lacs jobs.
After the central government has given the permission to electrify all cars by 2030, manufacturers gears up to prepare for the impending new normal as setting up of battery manufacturing plants, investing in setting up charging stations, investment in EVSE.
Rising energy prices, pollution concerns, and oil and gas import targets are driving the demand for hybrid and electric vehicle technicians now and into the future. All this will enhance the demand for skilled and talented engineers & entrepreneurs for booming EV market. bridge between industrial skill and manpower will filled by AEVT pioneering program in electric vehicle engineering is one of the first of its kind in the India.
Electric vehicles are growing rapidly in the region but EV charging can be a daunting task for apartment complex managers and owners. Come learn about how to prepare your facilities for the growing demand for EV-ready homes.
EV EVSE Business Training
EV Public Charging Station (AC/DC)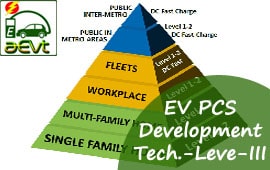 Electric Vehicle Charging Station Design, Installation
Hands-on practical training with in-house theory class on EV Charging Station Designs, planing, costing, ROI, vendor selection and serves as a starting point for EV charging installation projects. Case study of EV charging station business model.
EV EVSE Business Management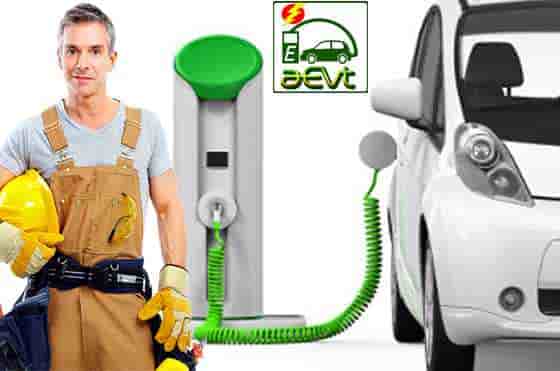 EV EVSE Business Management Course for Entrepreneurs
Techno Commercial skill for EV Startups:
This course also explains how electric mobility can work for various businesses, including fleet managers, automobile manufacturers and charging infrastructure providers. you can able to create e-mobility business for your company
:
News submitted on: 2019-05-22 08:02:36.